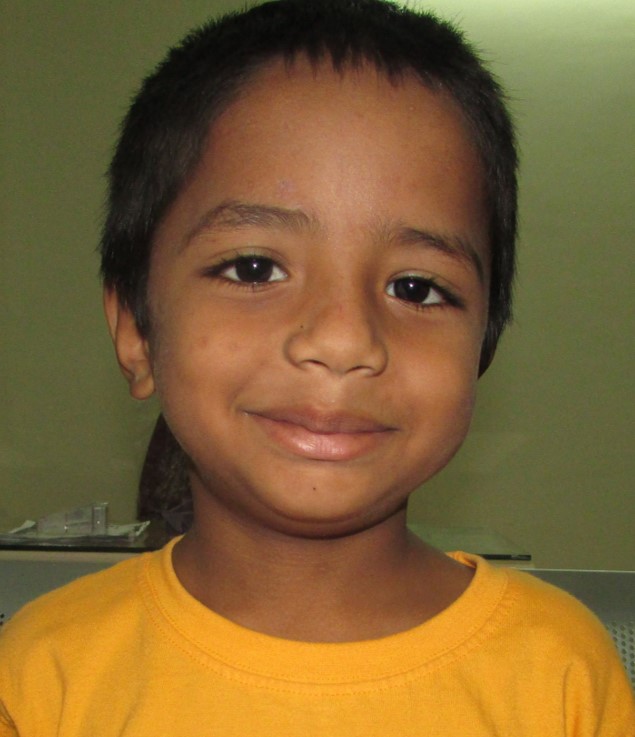 Be a Light of Hope for a vulnerable child!
Esampally Vinnu is 6 years old. As he was growing up, his mother and father fought almost continuously until in 2012 his mother left home and married another man. Vinnu and his elder sister were left in the care of their father, who became an alcoholic. Sadly, he neglected his children and didn't provide oversight or care they needed. The children were often left home alone and not getting enough to eat. Seeing the condition of these children, the neighbors brought Vinnu to Hope Boys' Home in 2015 (and his sister was placed in a girls' home in the same area so that they are close to one another). Vinnu is doing great and hopes to be a police officer when he grows up. He also dreams about riding an elephant some day!
Vinnu needs a long-distance Godparent. By committing to $39/month you help pay for his daily care and education. You can also write letters to Vinnu and let him know you are praying for him!
Be a Godparent to a child in need!  Email Nancy.Week@globalhope.org if you would like to sponsor Vinnu.
Reach Out!
We're glad to hear from you and answer any questions you may have.
Working together, we can make a difference!