The Republic of Kenya was formed in 1964 and was off to a good start under the leadership of President Kenyatta. A successful free-market economy was established and Kenyans experienced political stability and economic growth for many years. But, with a high population growth rate, enormous pressure was put on the country's infrastructure and resources. By the 1980's about half of Kenya's population was living under the poverty line. Kenya also has always had a strong dependence on subsistence farming so when erratic weather patterns arise that negatively affect agriculture, many people suffer. As if that weren't enough, in the mid-1980's came the beginning of the HIV/AIDS pandemic. The disease was most common in young and middle-aged Kenyans—the most productive segment of the population—crippling both the health sector and economy. Life expectancy fell to 52 years in 2000 (it's currently up to 61 years).
How did we get started in Kenya?
Finally, widespread corruption plagued the country. Even in the 2000's, Kenya experienced economic recovery, but with corruption so rampant, the economic benefits went disproportionately to the already well-off while conditions worsened for ordinary Kenyans.
Today, for most Kenyans, access to basic quality services such as health care, education, clean water, and sanitation, is a luxury. Forty-two percent of its population of 46 million people live below the poverty line (set at $1.46 per day in urban areas and $0.68 in rural ones), and there is no government assistance to people living in poverty. Subsequently, many poor families cannot provide basic needs to their children so their children are abandoned, dropped off at orphanages, get left at hospitals, or sold into slavery or sex trafficking.
It is estimated that there are 2.8 million orphans and vulnerable children in Kenya. While poverty is a significant problem leading to children being abandoned and vulnerable, about 47% of these children are said to be orphaned because of HIV and AIDS.
Global Hope has two ministry partners in Kenya:
Hope for Orphan's Rescue Center and Spring Valley Children's Center
Hope for Orphans Rescue Center (HOREC)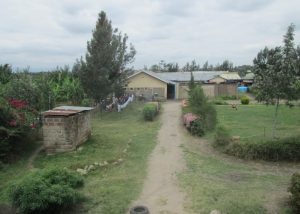 HOREC is located east of Nairobi in Mutalia and situated on about two acres of land. The areas where children spend most of their time is in two separate living quarters for boys and girls, a community dining room, an outdoor dining area, a kitchen, and a large open field for games and activities.
Also located on the property is a farming area with a nice garden where they grow fresh fruits and vegetables for the children, raise chickens for fresh eggs, and a cow and goat for milk. Any excess of food they harvest can be sold for a profit to benefit the ministry.
Read more

Two other buildings on the property are a community health center that not only serves the children's needs, but also serves the surrounding community and is an extra source of income for HOREC, and a pre-school for younger children at HOREC and a few community children to prepare them for primary school. Currently, there are over 40 children, aged 2 to 18 years old, who are growing up at HOREC surrounded by loving caregivers and receiving the care they need to be strong and healthy. During the day they go to school and after school they enjoy activities back at HOREC. They have many opportunities to participate in various extracurricular activities to help them explore their talents. One of their favorite activities to do together is acrobatics!
Spring Valley Baptist Children's Center & School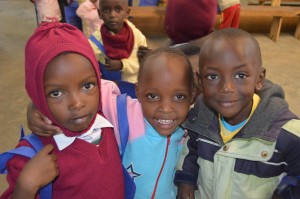 Spring Valley Children's Center (SV) is located in the middle of the Spring Valley slum in Kayole, Nairobi. The SV campus includes a large but simple church with iron sheet walls that also serves as a community center during the week for the children attending school where they can hold classes, share in meals together, and enjoy fun activities like movie night. There are classrooms for children from Baby Class up to 8th grade; children around the community can come to SV to get a free quality education.
Read more
Also onsite are two tall dormitory buildings—one for girls and one for boys. The girls' dormitory, called 
Talitha Koum
, cares for 75 girls in need of a safe place to live and protected from such things as sexual abuse, prostitution and trafficking. The boys' dormitory, called 
Joshua's Boys Home
, cares for 51 boys in need of a safe home and protected from such things as physical abuse, drugs, and recruitment to local gangs or even terrorist groups. The boys' dormitory, called
Joshua's Boys Home
, cares for 51 boys in need of a safe home and protected from such things as physical abuse, drugs, and recruitment to local gangs or even terrorist groups.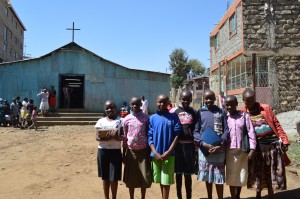 Today, Global Hope partners with SV to help them provide children with food, necessities, education, and spiritual formation. Over 375 children are served through this ministry!
Reach Out!
We're glad to hear from you and answer any questions you may have.
Working together, we can make a difference!