Our Team
Our board members, partners and volunteers come from all walks of life; they were raised in different cultures, are geographically diverse and possess varied skills and experiences; however, they share a common vision – to actively respond to Christ's call to rescue and restore children throughout the world.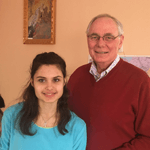 Randy Jessen
Executive Director
Randy and his wife Sue started Global Hope in 1996 as a response to the need in Romania in the mid-1990s when they witnessed the many abandoned children living in overcrowded orphanages. It was through their journey to adopt Ana, their Romanian-born daughter, that really opened their eyes to the great need and sense of urgency to help more children in that country. Randy is a Colorado native who has served as pastor over many years to various United Methodist congregations up and down the front range.  Randy also served as a Dean at the Asbury Theological Seminary in Kentucky.  Randy wrote a wonderful book about his experiences adopting Ana named "Ana's Voice," which you can find at www.authorhouse.com.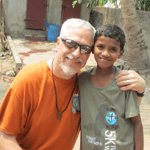 Scott French
Director of Generosity
Scott has served Global Hope in various capacities, including Treasurer and Chairman, supporting Global Hope since Scott served on a mission team to Romania in 2003 then officially joined the board in April 2009.  Scott began as the Global Hope Director of Generosity in December 2021.  He has served in leadership roles for several leading companies over the past 30 years. Scott has been actively involved in the Walk to Emmaus movement.  Scott and his wife, Cathy, attend Flatirons Community Church in Lafayette, Colorado.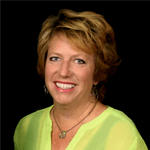 Nancy Week
Director of Child Sponsorship
Nancy began serving with Global Hope as a volunteer, then joined the board in 2013. She took ownership of the Global Hope Godparent Program, growing it from a handful of sponsors to over 200 children sponsored! With the program growing so much, she was hired in 2018 to further develop and maintain the Godparent program. Nancy is a former special education teacher and mom to two wonderful teenagers.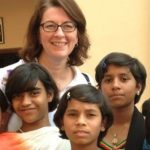 Marsha Weber
Chairperson
Marsha has been involved with Global Hope since 2012 when she became a Godparent sponsoring children in India.   Since that time she went on mission trips to India (2015) and Kenya (2019).   She also helps coordinate and facilitate various events between Global Hope and her church.  She joined the Global Hope board in 2018 and currently serves as our Board Chair.  Marsha has over 25 years of experience working in software quality assurance.  She has two grown sons and is an active member at Parker United Methodist Church.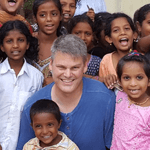 Mike Traxler
Vice Chairperson
Mike has volunteered with Global Hope since 2015, including participation in a mission trip to India in 2016.  Mike has 25 years of experience in logistics, program management, technology innovation, and strategic business development and currently works in the Research and Innovation Office at the University of Colorado Boulder.  His experience also includes Humanitarian Relief operations in Haiti, Kosovo, and Southwest Asia.  Mike and his wife Lynn are active members of Ascent Church in Louisville along with their three children.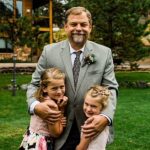 Jeff Holley
Treasurer
Jeffrey has been involved with Global Hope mission trips since 2003, when he went on a mission to Romania. Since then, he has led several trips back to Romania and to Kenya. He's an avid supporter of Global Hope and sponsors 3 children, one each from Romania, Kenya, and India. Most of his family, his wife, and his 3 daughters have also been on mission with him.  His most fervent belief is that the missionary brings home more than they take on the trip, through the fellowship and joy shared with the Global Hope kids, and partners, and that the Holy Spirit is always with them.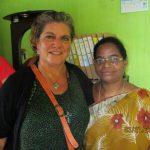 Shari Meisner
Independent Director
Shari has had a passion for orphaned children for most of her adult life.  She has been a Global Hope Godparent for nearly 10 years and expanded her support within Global Hope after a mission trip to India in 2015.  Shari has also visited Ana's House in Arad, Romania while on a business trip to Hungary in 2013.  Shari has been involved in the travel industry with global responsibilities in product and program management for her entire career, and retired from IBM in 2018.  She lives in Fort Worth, Texas and recently joined Keller United Methodist Church.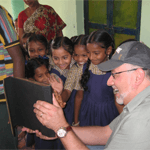 Jason Zimmer
Key Advisor
Jason joined the board in 2013 after a mission trip with Global Hope to India.  His expertise in technology is a tremendous and timely blessing to the Global Hope team.  Jason is the Director of Engineering at The Arcanum Group, where he leads the company's technical strategy to deliver products and services to Public Sector customers. He has also instructed Undergraduate and Graduate Computer Science students at University of Colorado and University of Denver.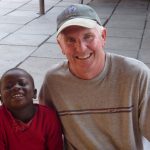 Will Johnston
Key Advisor
Will and his wife Kathy have served as volunteers with Global Hope for many years, helping coordinate Global Hope mission teams. Will has joined and led mission teams to both Romania and Kenya. He joined the Global Hope board in 2005. Will and his wife Kathy are members of Broomfield United Methodist Church.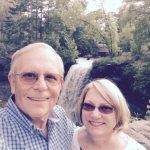 Julie Kronbach
Independent Director
Julie, and her husband Dave, became involved with Global Hope through the Godparent program, where they have sponsored several children in India, the home of Julie's childhood pen pal.  She is a retired property-casual insurance executive who loves children and serving others.  Along with Dave, she has served in the mission field for over 30 years.  They are active members of Parker United Methodist Church.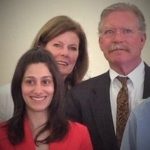 Carole Sumption
Secretary
Carole and her husband Steve have been committed supporters of Global Hope since 1995.  They adopted their daughter, Florina, from an orphanage in Calarasi, Romania in 1996 and also serve as godparents to Lisa Sztoika (Ana's House, Arad, Romania).  Steve traveled with a mission team to Arad in 2014 where he was able to meet Lisa and her Ana's House family.  Carole has spent most of her career in human resources, and most recently served in the capacity of Chief Talent Officer for a large credit union.  Steve and Carole have attended the Parker United Methodist Church since 1999.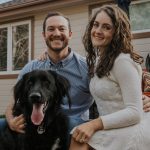 Remi Rabins
Independent Director
Remi first connected with Global Hope through Parker United Methodist Church and has been a Godparent since 2013 to children in India and Kenya. She is always excited to share the stories of Global Hope children around the world with those in her community. Remi works as an Investment Specialist for J.P. Morgan Private Bank, where she helps families, foundations, and non-profits manage their investments to meet their financial goals. She lives with her husband, Joel, and her dog, Sammy, in Lakewood.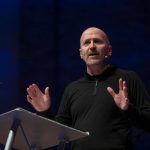 Rev. Dr. Bob Kaylor
Independent Director
Rev. Dr. Bob Kaylor is Lead Pastor of Aldersgate Church in York, PA. A native Pennsylvanian, Bob has also served churches in Colorado and Utah and has been part of the Global Hope Board since 2022. His particular interest is in Global Hope's homes in Romania, where he has developed some deep connections to both children and staff. Bob is a graduate of Asbury Theological Seminary and, along with being a pastor, is a writer, podcaster, and historian. He is married to Jennifer and they have two adult children, Hannah and Rob. In his spare time, Bob enjoys hiking, reading, visiting Civil War battlefields, and rooting for his hometown Pittsburgh sports teams.
Reach Out!
We're glad to hear from you and answer any questions you may have.
Working together, we can make a difference!