Host a Sponsorship Drive!
Global Hope would like to Partner with you to offer Child Sponsorship Opportunities to your Parishioners.
Hosting a sponsorship drive is a low-commitment, low-stress way of introducing or expanding the global giving in your church.  There is very little work for your staff but there is a huge payoff to your congregation.  Your church members can bond over a shared passion for helping children and you may find that they become more involved in church events or fund-raising activities.
Why Child Sponsorship?
Child sponsorship is an easy entry into global giving, people who want to give and fulfill the biblical mandate to help children, orphans and the poor will find a pathway through Global Hope's Godparent Program.
Funds from sponsorships pay for food, shelter, clothing, and education — basic needs for every child. Prayer and letter writing can foster a relationship between the child and the sponsor that is enriching for both.
Hold an online Virtual Child Sponsorship Drive, Hold a Traditional In-Person Sponsorship Drive, or Combine the Two for a Unique Sponsorship Drive Event
Hosting a sponsorship drive is a painless process for the church staff.  We provide everything you need for the actual sponsorship drive and we have an established program structure to support the sponsors after they sign up.
We will work with you to organize the timing and focus of the event, then we handle all the account set up and follow-through.
Focus on a Ministry Location, Country or Keep it General
Global Hope was founded in 1996 to provide homes for orphaned and abandoned children in Romania.  Since that time we have our increased our reach in Romania and expanded into Kenya and India providing homes and care for hundreds of children.   We have children available for sponsorship in all three countries (Romania, Kenya and India) in 12 different ministry settings.  If you prefer, we can customize your sponsorship drive so that it focuses on a single country or children's home or we can offer a few children from each location.  The event is flexible and easy to tailor to the needs of each partner church.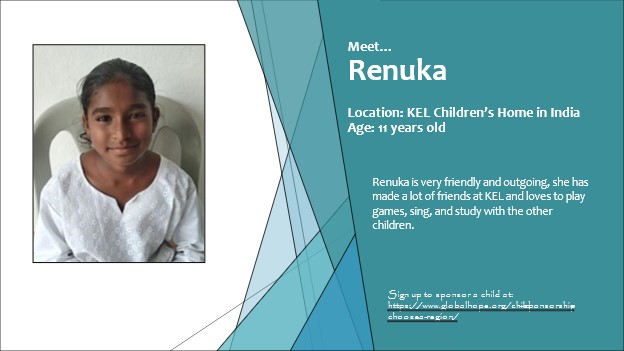 Above is a sample slide of one child's profile, an example of what you will see in a Virtual Child Sponsorship Drive.
Below is what an in-person Child Sponsorship Drive looks like.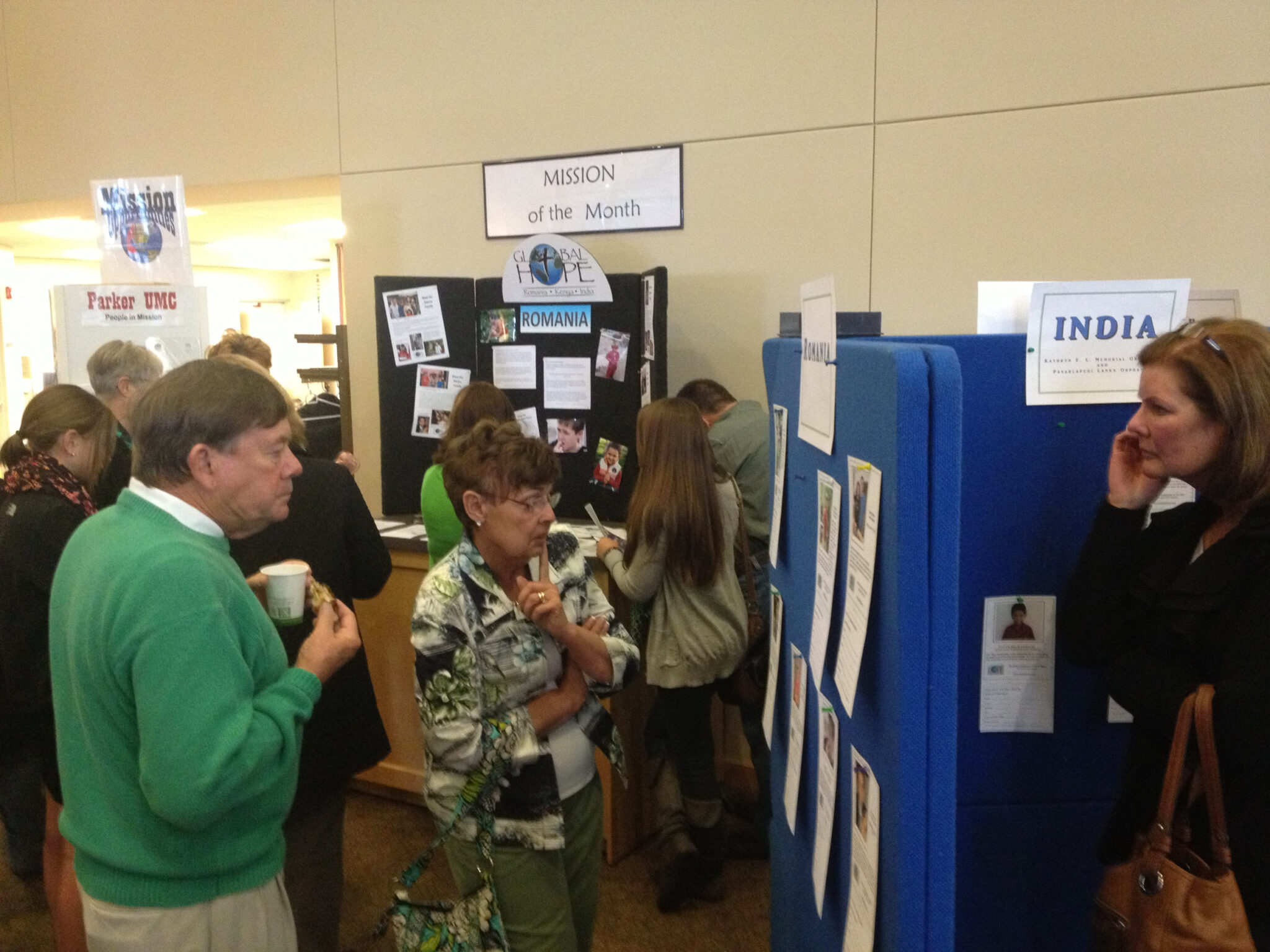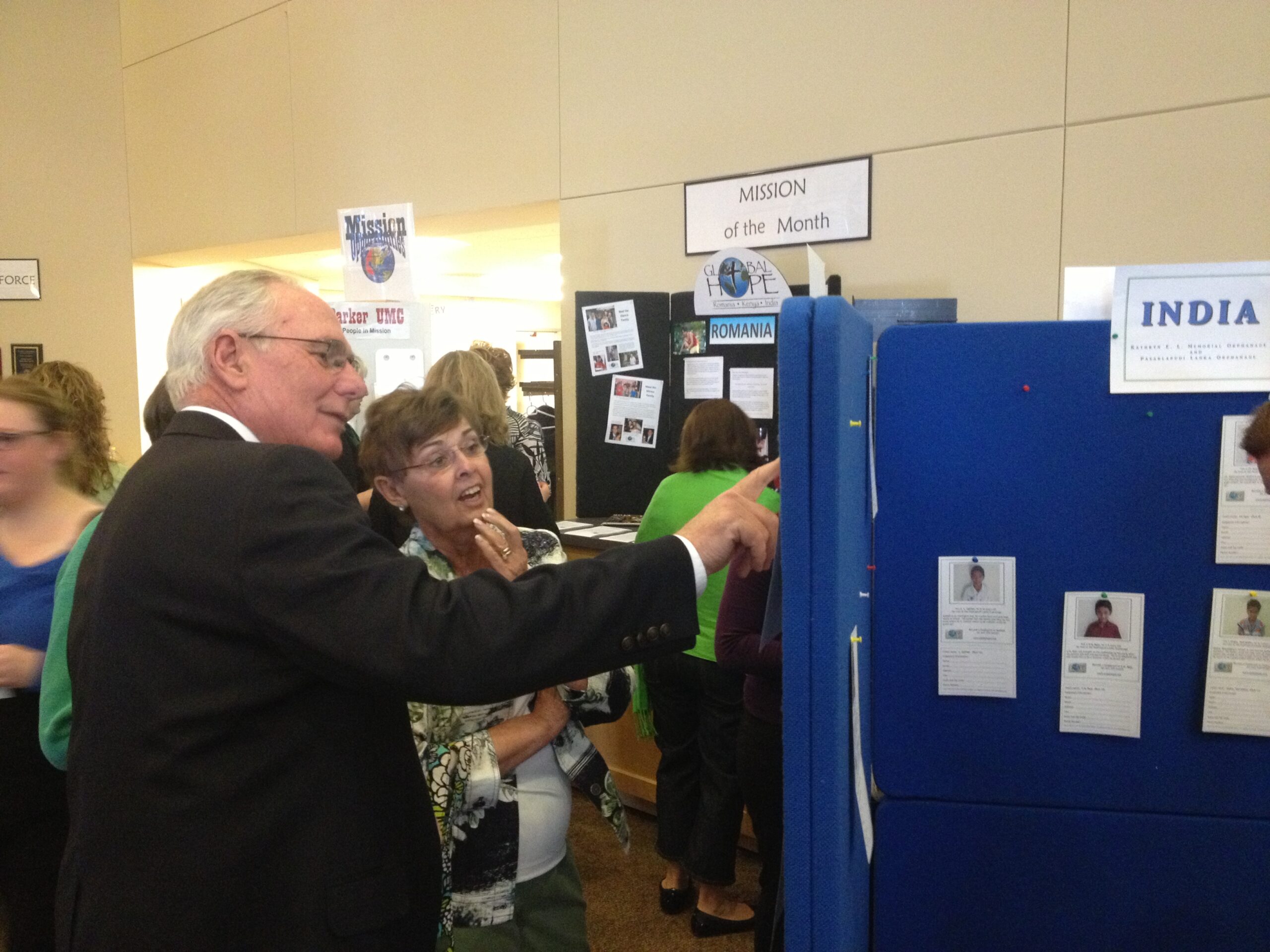 I'd Like to Talk About Having My Church Host a Child Sponsorship Drive!
Reach Out!
We're glad to hear from you and answer any questions you may have.
Working together, we can make a difference!