An Announcement from Marsha Weber, Chair, Global Hope Board of Directors
To our Global Hope Family,
The Global Hope Board of Directors is announcing the retirement of Executive Director Rev. Dr. Randy Jessen at the end of September 2023. It has been a pleasure and a privilege to serve beside Randy, focusing on our vision that every child has the opportunity to thrive!
As co-founder of Global Hope and Executive Director since 2018, Randy has guided the organization through substantial growth and change. What began with caring for just a few children in Romania back in 1996 has grown to caring for over 700 children across Romania, Kenya, and India.
We are so grateful for Randy's inspirational leadership as well as the partnership by this Global Hope family.  Together our ministry has flourished as we impact the lives of so many children by providing Christ-centered care.  We look forward to continuing this journey and are thankful for the mentorship Randy has provided all of us during his tenure.
We wish Randy, his wife Sue, and daughter Ana all the very best as they enter this next season in their lives.
To ensure a smooth transition and maintain the high-quality services we provide for our children, as well as to our global partners, the Global Hope Board has initiated the search process for a new Executive Director. Please don't hesitate to reach out to me if you have any questions or concerns
Yours in faith,
Marsha Weber
Chair, Global Hope, Inc.
– – – – – – – – – – – – – – – – – – – – – – – – – – – – – – – – – – – –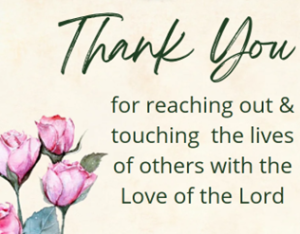 – – – – – – – – – – – – – – – – – – – – – – – – – – – – – – – – – – – –
A Letter from Randy Jessen, Global Hope Executive Director and Co-Founder
Dear Friends:
Many of you know that Global Hope initially was born to serve abandoned children in Romania back in 1996. My wife Sue and I were privileged to be in the room when Global Hope came to life. Over the years, it has been a deep honor to watch Global Hope grow and bloom under the leadership of many committed individuals. For Sue and me, it has been a joy to serve alongside so many wonderful people.
Just a few days ago, I announced to our Board of Directors that I will be retiring from my role as the Executive Director of Global Hope. The last few years have been a time of significant growth for the mission and ministry of Global Hope. During that time, we have witnessed wonderful people investing in the lives of children around the world. It is a blessing to tell you that Global Hope is in great shape, that new projects continue to unfold, and that the lives of children continue to be transformed in Romania, Kenya, and India.
I will officially complete my leadership role as Executive Director of Global Hope at the end of the summer. In the meantime, we will continue to serve, share, and seek the best for our children.
Our Global Hope Board of Directors is strong. They are a remarkable group of leaders. It will be their responsibility to use this time to launch the next positive phase of this incredible journey of ministry. They are starting the search process and will prayerfully be seeking new leadership.
My invitation to you is to join our Board in prayer. We have always been remarkably blessed by people who know how to pray. Please focus your prayers by uplifting our Global Hope Board as they make decisions that will move Global Hope into the incredible future that the Lord desires.
The future is bright, and we all know that good things happen when people of faith come together. We are blessed to be in a very strong position as we move into this time of transition and growth. Your continued commitment to pray and your investment in our children is a great gift. Thank you as always for all you do.
Sue and I will continue to be invested from the sideline as we shift into a new phase of continued ministry. Please feel free to be in touch if you have any questions.
God's Richest Blessing
Randy Jessen
Global Hope Executive Director